Navigating Through the Purchase and Sale
In today's real estate market, finding out where to begin buying or selling your property can seem overwhelming. Here at Sterling Properties, we are equipped to provide you with the necessary expertise to assist you. Our agents are skilled in all aspects of real estate from analyzing the value of a property, to sharing insights on the different architecture and micro-climates of Santa Barbara and the surrounding areas of Carpinteria, Summerland, Montecito, Hope Ranch and the good land known as Goleta.
Sellers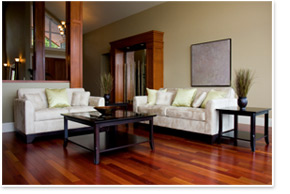 The process of selling your home begins with a market evaluation to help determine an accurate value of your property. Once that is determined we have an in-house architect design a floor plan for your property, an in-house professional photographer to take premium photographs and our marketing staff goes to work to design quality brochures and digitally submit your property in embedded web pages to over 385 websites and search engines. This is designed to create instant maximum exposure to the pool of buyers searching online for property worldwide.
Sound impressive? We agree. In fact, every agent that is a part of the Sterling Properties team and their client receives this kind of attention, no matter what price range, no matter what style of property. Welcome to cutting edge marketing for the new millenium.
---
Buyers
The process of purchasing your home begins with a "romance tour" of our beautiful city, Santa Barbara, California. During this process, we tour many different neighborhoods, point out important landmarks, talk about the many types of vegetation and foliage unique to our area, look at different styles of architecture, talk about school systems and show you the many different micro-climates. Because we are a south-facing city, our climates vary from neighborhood to neighborhood. There are only two other places like it in the world, the Amalfi coast of Italy and the south coast of France.
Surprised we haven't looked at any property yet? Our goal is to get you educated about what Santa Barbara offers and identify your expectations. Only then can we accurately show you what your purchasing power is capable of. Makes sense doesn't it?
Once we have located your new home, we work diligently through the negotiation process and all of our agents are trained in the CAR contract and the multiple disclosures required by the State of California. We are here to help you navigate safely through the process.
Our service is unmatched and your expectations will always be exceeded. In fact, it's part of our core value statement and we stand by it.